Inverter AC/DC Tig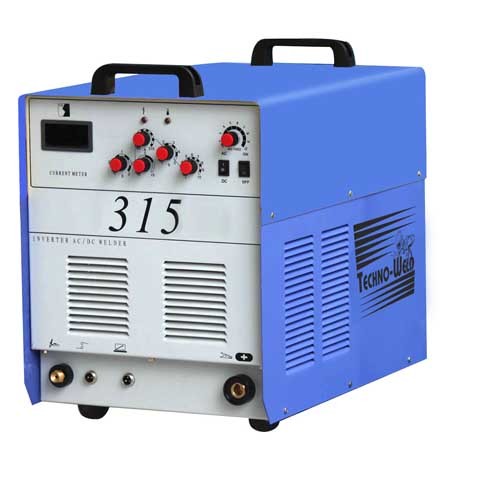 Inverter AC/DC Tig
Product Code : TWEADT
Brand Name : Techno-Weld
Multi- function: AC/DC arc and AC/DC pulse TIG.
With special AC control electro circuit. Good arc concentration guarantees the beautiful welding performance.
The frequency of the pulse ranges from 0.5HZ to 500HZ. Pulse peak, base current, vale value current and width of clean pulse are adjustable.
Arc-start current,crater current,current rising and down-sloping are all adjustable,with the function of 2T/4T making the welding operation more convenient.
Complete protection against phase-missing,over voltage,low voltage,over current,over heat.
With connectors for remote control. The customers can choose pedal to adjust current.
Able to work even the power line is not stable. Applicable for input voltage from 320v to 430v.
TECHNO-WELD EQUIPMENTS
Plot No-115-116, Near Sohna More, Bala Ji Complex, Block-A, Sanjay Colony, Sector-23, Faridabad - 121005, Haryana, India
Mr Nand Ji Giri (Proprietor)
Mr. Vinay Giri